Products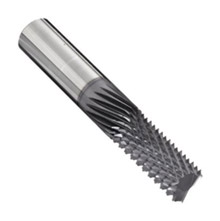 At Southern Saw Service, we offer the most comprehensive line of cutting and routing tools from the best manufacturers around the world including:
High speed steel (HSS), carbide tipped, solid carbide insert, solid carbide spiral, solid carbide compression, solid carbide roughing and diamond router bits.
Carbide tipped saw blades and dados for natural wood, wood composites, plastics, solid surface and non-ferrous materials
Brad point drills, thru bore bits, hinge boring bits, high speed steel (HSS) and carbide tipped multi spur bits, forstner bits, door lock bits and hole saws.
Solid carbide inserts for router bits and cutter heads, both two and four sided as well as standard and custom profile inserts.
Carbon steel and bi-metal band saws for woods, wood by products, plastics, solid surface, ferrous and non-ferrous metals.
Tool holders, pull studs, collets and collet nuts for CNC routers.
Custom and standard sized groovers.
Carbide tipped, Tantung and solid carbide insert shaper cutters for doors, profiling and grooving.
Custom router bits and shaper cutters made to your specifications.
Over the last several decades, Southern Saw Service has forged great relationships with many of the most trusted and respected manufacturers in the cutting tool industry including:
LMT Onsrud
Whiteside Machine
Freud
Amana Tool
Guhdo Precision Woodworking
European Tooling Systems
T-Tool USA
Afila Industrial Tools
FS Tool
MK Morse
Popular Machinery & Tools
Royce/Ayr
Leitz
Southeast Tool
Tenryu America
Freeborn Tool Company
Byrd Tool
CMT USA
Blade Mfg
Most recently, Southern Saw Service has been selected to represent Elumatec's complete line of table saws, mitre saws, double mitre saws, notching saws and CNC machining centers for the aluminum and vinyl industries.
Our business was founded on customer service. Let the Southern Saw team work with you to determine the best tooling for your particular applications. Get in touch today for more information about our full catalogue of products as well as our sharpening services.
Stay sharp with Southern Saw! Call today at 410.327.0050 or 800.468.3798 to get started. You can also email us at info@southernsaw.com.